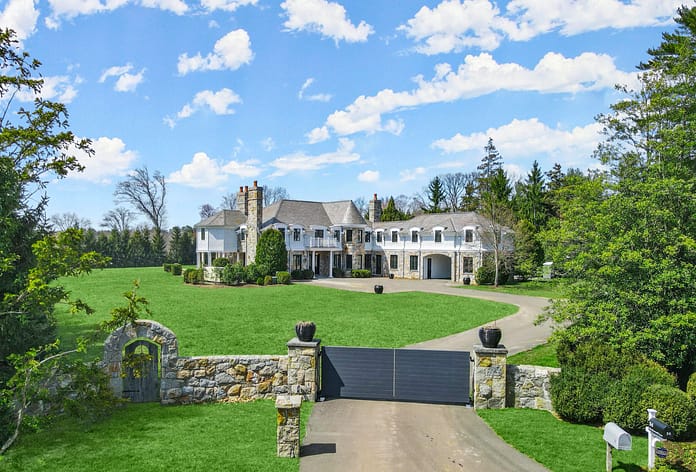 Front Exterior

Front Entry

Foyer

Foyer

Living Room

Living Room

Dining Room

Kitchen

Kitchen

Breakfast Room

Family Room

Office

Master Bedroom

Master Bedroom

Master Bathroom

Master Bathroom

Rec Room

Wet Bar & Wine Cellar

Wine Cellar

Gym

Indoor Basketball Court

Indoor Basketball Court

Rear Exterior

Floor Plans

Floor Plans

Floor Plans

Floor Plans

Listed with Patte Nusbaum (203) 249-0078 & Stephen M Archino (203) 964-7445 of Sotheby's International Realty
LOCATION: 32 Meadowcroft Lane, Greenwich, Connecticut
SQUARE FOOTAGE: 13,355
BEDROOMS & BATHROOMS: 7 bedrooms & 10 bathrooms
PRICE: $15,000,000
This shingle & stone home is located at 32 Meadowcroft Lane in Greenwich, Connecticut and is situated on over 2 acres of land. 
It was built in 2011 and features approximately 13,355 square feet of living space with 7 bedrooms, 8 full and 2 half bathrooms, foyer with staircase, formal living & dining rooms, kitchen, breakfast room, family room, office, rec room with wet bar & wine cellar, gym, indoor basketball court, 3-car garage and more.
Outdoor features include a gated entrance, motor court, porte-cochere, deck, patio and a swimming pool.
It is listed at $15,000,000.