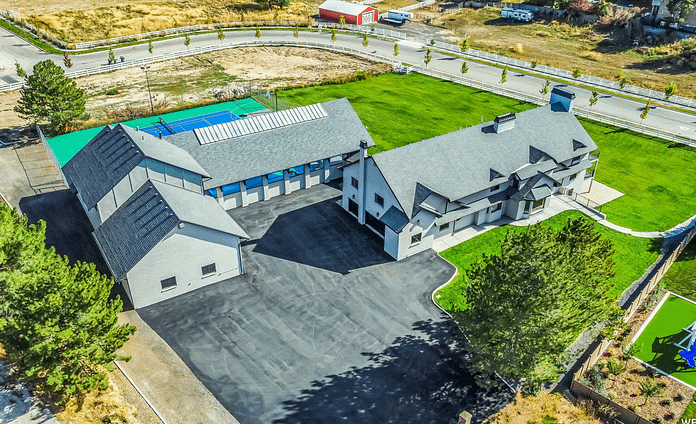 Exterior

Living Room

Family Room

Family Room

Master Bedroom

Master Bathroom

2nd Kitchen

3rd Kitchen

Indoor Spa

Indoor Racquetball Court

Sports Court

Exterior

Exterior

Listed with Kent Stephens of Equity Real Estate
LOCATION: 135 E Magnolia Lane, Mapleton, Utah
SQUARE FOOTAGE: 17,831
BEDROOMS & BATHROOMS: 8 bedrooms & 10 bathrooms
PRICE: $3,699,000
This home is located at 135 E Magnolia Lane in Mapleton, Utah and is situated on 2 acres of land.
It was built in 1982 and features approximately 17,831 square feet of living space with 8 bedrooms, 10 bathrooms, formal living room, dining room, gourmet kitchen, 2 additional kitchens, family room, finished lower level, indoor racquetball court, indoor pool with spa, 7-car garage and more.
Outdoor features include 2 balconies, patio and a lighted tennis/basketball court.
It is listed at $3,699,000.