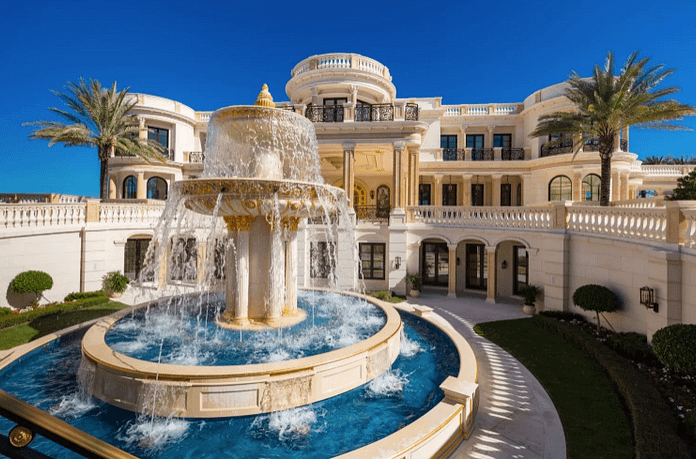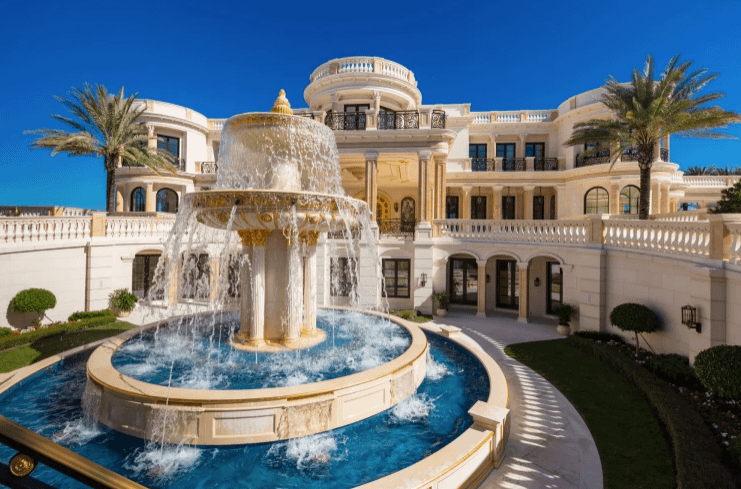 Playa Vista Isle (previously named Le Palais Royal) has finally sold at auction. The oceanfront mega mansion is located at 935 Hillsboro Mile in Hillsboro Beach, Florida and first hit the market in 2014 for $139 million. It was then re-listed for $159 million before hitting the auction block. The extravagant home is situated on 5 acres of land and features approximately 60,000 square feet of living space with 11 bedrooms & 22 bathrooms.
The sales price? $42.5 million; a far cry from the original price tag
*Thanks to Leland for the tip!