These 3 jaw-dropping mega mansions are sure to blow your mind! From a backyard waterpark to so many bathrooms that you could use a different one each day for 3 weeks! Check them out below!
Home #1 – 137 Beech Ridge Drive, Sewickley, PA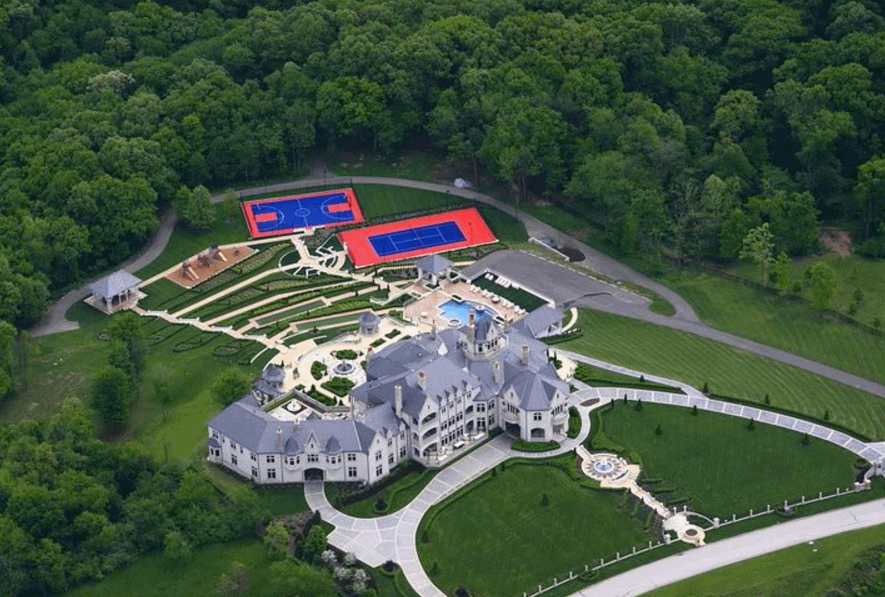 This 40,000 square foot mega mansion is located at137 Beech Ridge Drive in Sewickley, PA and is situated on 14.5 acres of land.
It belongs to Joseph Nocito, an entrepreneur and real estate developer whose holdings include Northland Properties, the Stone Mansion restaurant in Franklin Park and Trybus Co. Inc., a McCandless maker of reinforced tape used internationally by manufacturers.
It features 12 bedrooms, 21 bathrooms, 13 fireplaces, 15-car garage, swimming pool, tennis court, basketball court and much more. It is the biggest  home in Western Pennsylvania.
[divide]
Home #2 – 10711 Strait Lane, Dallas, TX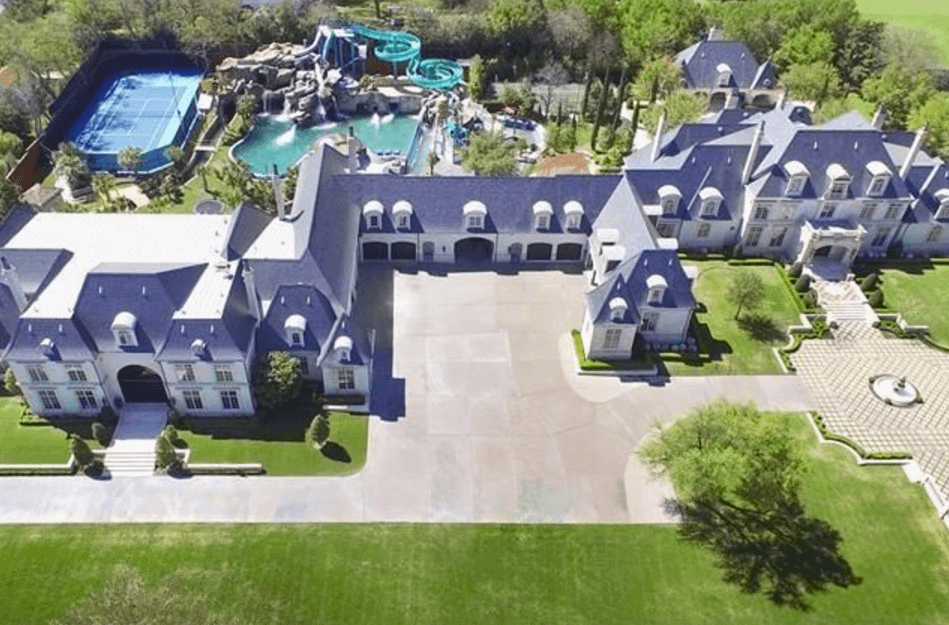 This incredible French inspired estate is located at 10711 Strait Lane in Dallas, TX and is situated on 4.3 acres of land. It is owned by Dr. Richard Malouf, who made a fortune through Medicaid Orthodontics. Richard combined TWO homes to create this one-of-a-kind mansion on steroids. The main house was designed by Robbie Fusch and built by Bob Thompson in 2003. He bought it in 2008 for $10,500,000. Two years later, in 2010, Richard bought the home next door, 10674 Strait Lane, for $6,975,000. That home boasts 14,280 square feet of living space. He then combined both homes that are attached by a 10-car garage.
It features approximately 29,216 square feet of living space with 11 bedrooms, 17 full and 5 half bathrooms, 2-story foyer with staircase, formal living & dining rooms, gourmet kitchen, breakfast room, family room with wet bar, home office/library, billiards room with wet bar, wine cellar, 2-lane bowling alley, gym, indoor basketball court, dj room and much more.
Outdoor features include 2 gated entrances, patios, swimming pool with spa, pool/guest house, basketball court, tennis court, built-in trampoline and its very own water park complete with slides!
[divide]
Home #3 – Midrand, Gauteng, South Africa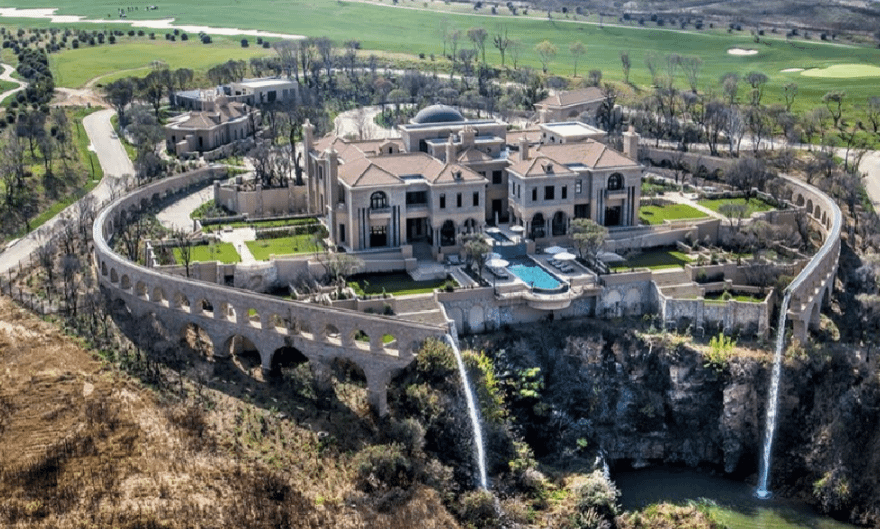 This amazing mega mansion, dubbed "Palazzo Steyn", is located in Midrand, Gauteng, South Africa. It is the centerpiece of "Steyn City", a lavish community under construction that will feature 11,000 residences, private hospital, 2 private schools, offices park, an 18-hole Jack Nicklaus-designed golf course and a wooded parkland. It is set to open in 2015. Steyn City is the brainchild of billionaire Douw Steyn, an insurance tycoon who founded Auto & General. Palazzo Steyn is Douw's personal residence. Valued at $25 million, the 32,000 square foot mega mansion features 7 bedroom suites, 2-story foyer with domed ceiling and grand staircase, 2-story library, 33-car subterranean garage and more. Outdoor features include a circular driveway with fountain, tiered lawns, infinity edge swimming pool and two unique waterfall features on either side of the home that spill out into a man-made lake. There is also a separate gate house and staff/guest house.