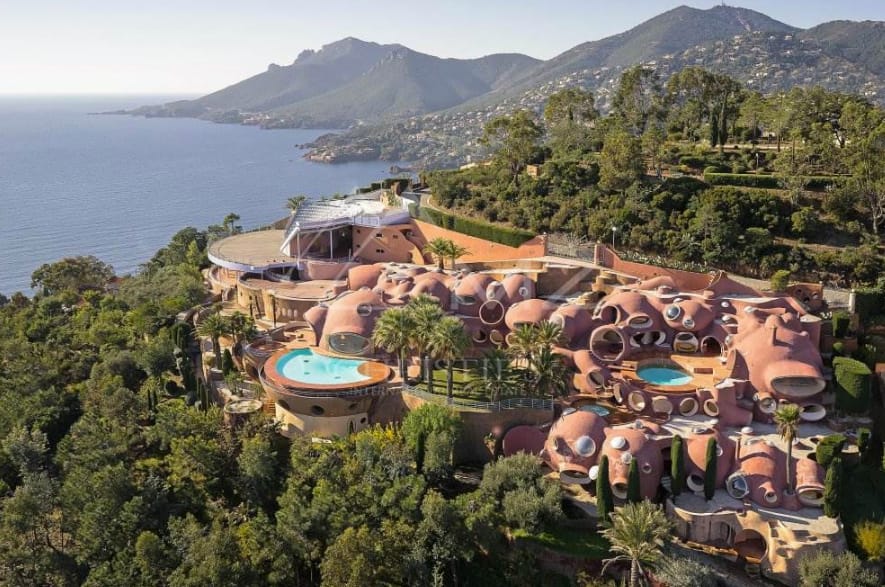 Home #1 – The Bubble Palace – $300+ million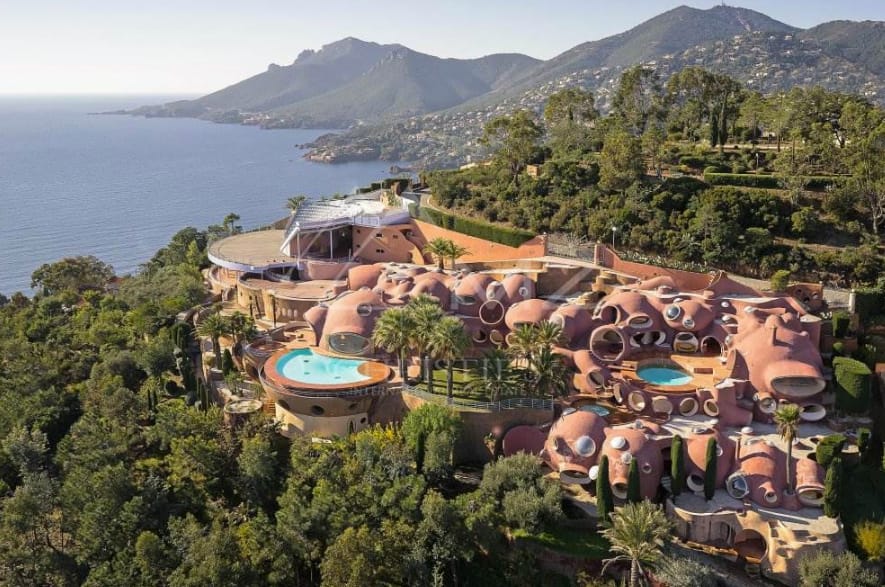 This incredible villa, dubbed "The Bubble Palace", is located in the town of Théoule-sur-Mer in Provence-Alpes-Cote d'Azur, France. Fashion designer Pierre Cardin purchased the property in 1992. It was built between 1979 and 1984 by architect Antti Lovag and features approximately 12,916 square feet of living space with 10 bedrooms, 10+ bathrooms, multiple staircases, living & dining rooms, gourmet kitchen and much more. Outdoor features include patios, swimming pools, fountains, ponds and a 500 seat amphitheater.
[divide]
Home #2 – Woodstock Castle – $45 million
This insane castle-like mansion is located at 450 Brickyard Road in Woodstock, CT and is situated on 75 acres overlooking a private lake. It was built in 2003 for a reported $4.1 million and features approximately 22,377 square feet of living space with 8 bedrooms and 7 full & 3 half bathrooms.
[divide]
Home #3 – The Rice House – $17.5 million
This unfinished mega mansion, dubbed "The Rice House", is located on Barkston Way in the Country Club of the South in Atlanta, GA and is situated on 3.5 acres of land. Construction began in 2010 and is being sold as-is. It was designed and built to 1,000-year specifications, engineered to last the test of time. The inspiration for The Rice House was derived from the Acropolis in Athens, Greece. It features approximately 36,000 square feet of unfinished living space. Plans include to have 8 bedrooms, 9 full and 6 half bathrooms, commercial elevators, 3 kitchens, art museum, solarium, home theater, wine cellar, bowling alley, infinity pool, 15,000 square foot fortified bunker, indoor gun range command center, 5,000 square foot car vault, man traps, concealed entries/exits and ballistic doors and walls.