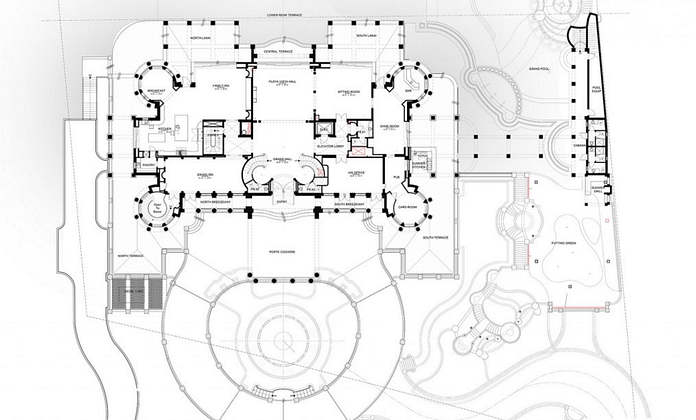 [divide]
Here are the floor plans to the oceanfront mega mansion dubbed "Le Palais Royal"! Located at 935 Hillsboro Mile in Hillsboro Beach, FL, the newly built home features approximately 60,500 square feet of living space with 11 bedrooms, 17 bathrooms, $2 million double marble staircase, 18-seat IMAX home theater, wine cellar, 30-car subterranean garage and much more.
Outdoor features include a 26 foot tall 3-tier fountain, plunge pool, putting green and a 4,500 square foot infinity-edge pool w/LED lit double loop slide.
It first hit the market in 2014 for $139 million. It was then re-listed last year for $159 million which will include 2 guest houses and an underground entertainment complex, which will be completed in 2 years.
CLICK HERE FOR OUR FIRST POST ON THE HOME 
CLICK HERE FOR OUR SECOND POST ON THE HOME