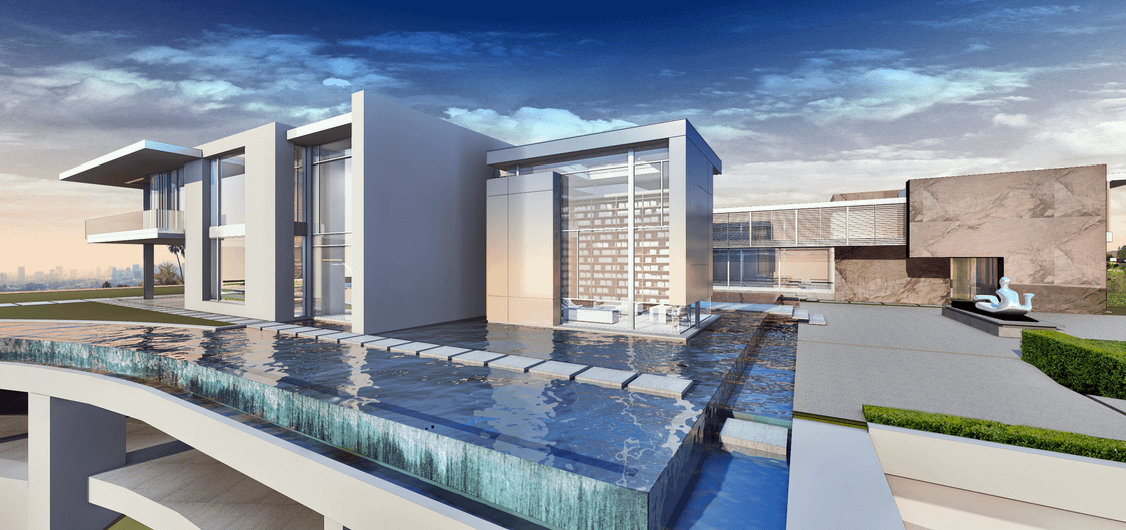 [divide]
This Contemporary/Modern style SUPER compound is currently being built by film producer/developer Nile Niami in Beverly Hills, CA on a 4-acre hilltop lot. Slated to be completed in about 20 months or more, the 100,000+ square foot compound is set to have an asking price of a staggering $500 million, which would make it the most expensive residential property to ever come on the market. The current most expensive home on the market is also in Beverly Hills and is listed at $195 million, a far cry from $500 million.
It will be comprised of a 74,000 square foot main house and 3 smaller homes. Features will include a 5,000 square foot master suite, 30-car garage, "Monaco style" casino and 4 swimming pools (including a 180′ infinity pool).
*Thanks to HOTR reader Leland for the tip!