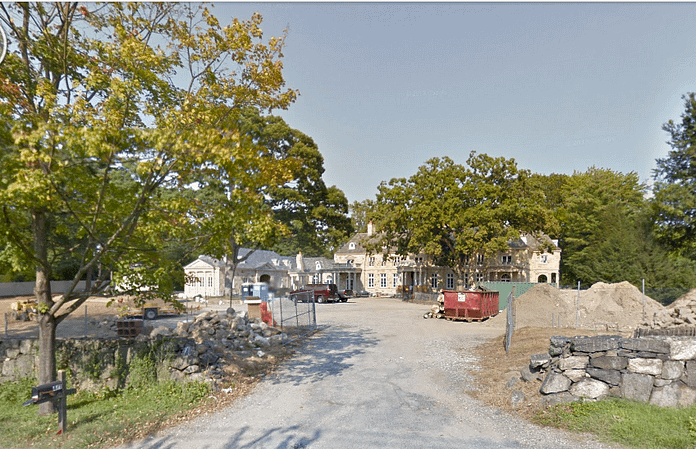 This is the definition of MANSION PORN!! These are architectural models of 4 newly built mega mansions located in Greenwich, CT that were designed by renowned Wadia Associates. The 2nd one is visible in Bing Maps' Bird's Eye View and the 4th one is visible in Google Street View.
Mega Mansion #1 – Pictures #1-4 – This English Tudor mega mansion is located on Deer Park Meadow Road. It was built by Edward Stanley Engineers.
Mega Mansion #2 – Pictures #5-12 – This Georgian mega mansion is located at the intersection of Byram Shore Road and River Avenue and is waterfront!
Mega Mansion #3 – Pictures #13-16 – Address isn't available for this French Chateau mansion.
Mega Mansion #4 – Pictures #17-20 – This French Chateau mansion is located on Lake Avenue.
*Thanks to George Lyons Jr. for the tips!!!