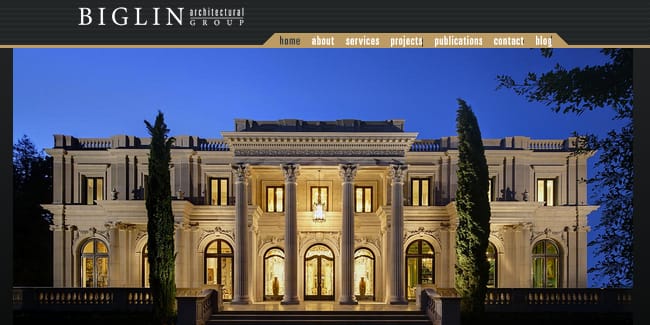 We already had a Q & A with one of the top luxury home builders in the country (Finton Construction), so it's only befitting that we have a Q & A with one of the top luxury architects!!! Yes, Homes of the Rich readers, we got Brian Biglin of Biglin Architectural Group to agree to answer some of your questions!
Biglin Architectural Group is a full-service architectural firm based out of Calabasas, CA. It was founded by Brian Biglin in 2000. They design medium-size remodels to large-scale, multi-million dollar custom homes. Completed projects include Italianate, Mediterranean, Craftsman and Contemporary homes located throughout Los Angeles and Southern California, including Belmont Shores, Bel Air, Beverly Hills and Laguna Beach. Their current projects include clients throughout the US, and overseas.
They designed the amazing 36,000 square foot Palais Des Anges mega mansion in Beverly Hills!! <3
CLICK HERE TO VIEW THEIR PORTFOLIO
ASK AWAY IN THE COMMENT SECTION BELOW!!!!!!