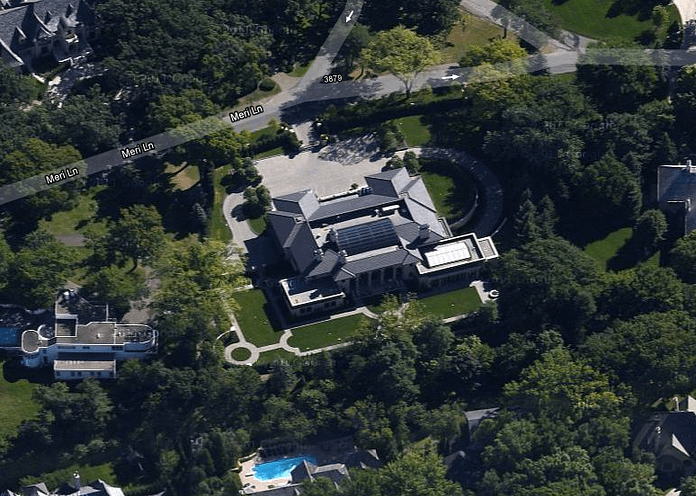 Mansion #1 – Pics #1-2 – This mansion is located on Phalanx Road in Colts Neck, NJ.
Mansion #2 – Pics #3-7 – This mega mansion is located on Great Fosters Drive in Oakland Township, MI.  It will boast 34,000 square feet of living space and is being designed by ADG+ Associates, Inc.
Mansion #3 – Pics #8-9 – This 30,000+ square footmega mansion is located at the intersection of River Road and Norton Road in Potomac, MD. We posted about this home before, but there's now at least part of it visible in bird's eye view. It's still a shell on Bing Maps, but it's nearly completed. It is being designed by Chatelain Architects and is being built
Mansion #4 – Pics #10-12 – This huge mansion is located on Meri Lane in the Rolling Green neighborhood of Edina, MN. It is designed by TEA2 Architects.