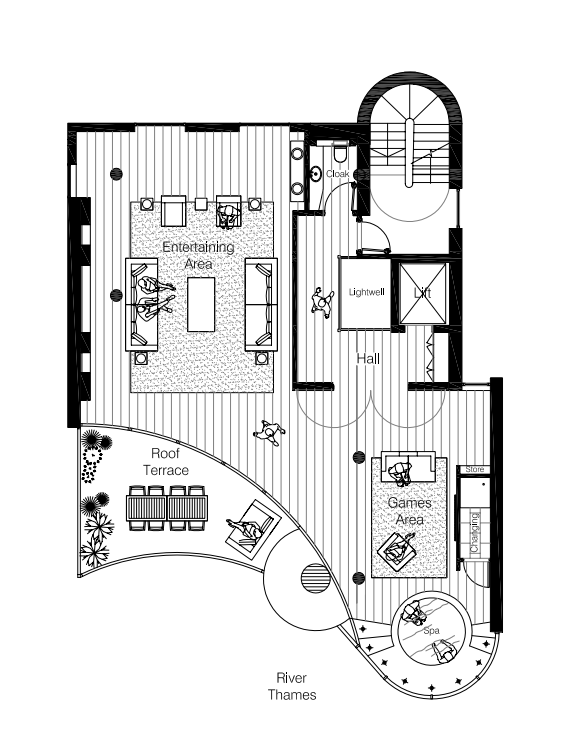 This spectacular 6-story detached residence is called Tower View and is a joint venture between Hadley Property Group and Stratus Securities. It is located on the River Thames in London and offers breathtaking views across London's skyline including Tower Bridge, The Shard and St Paul's Cathedral. The rare location also enables residents to enjoy the lavish lifestyle amongst the luxury yachts of St Katharine Docks. The buyer has the opportunity to design the interior specification to suit their own taste by making an early reservation.
It features roughly 10,000 square feet of interior space spread over 6 floors with an elevator servicing all 6. The basement level features multiple storage areas. The ground floor features a 3-car garage with turn table, coat closet, half bathroom and a media room. The first floor features a study/library, home gym and a spa with changing rooms. The second floor features 3 large en-suite bedrooms. The third floor features 2 en-suite bedrooms as well as the master suite with its very own private balcony. The fourth floor features an open concept living room and kitchen area, a half bath, formal dining room and a balcony. The fifth floor features a large entertaining area, half bath, game room, spa and a rooftop terrace.
It is listed £20,000,000 or $31.8 million.
*Thanks to reader Andrew for the tip!