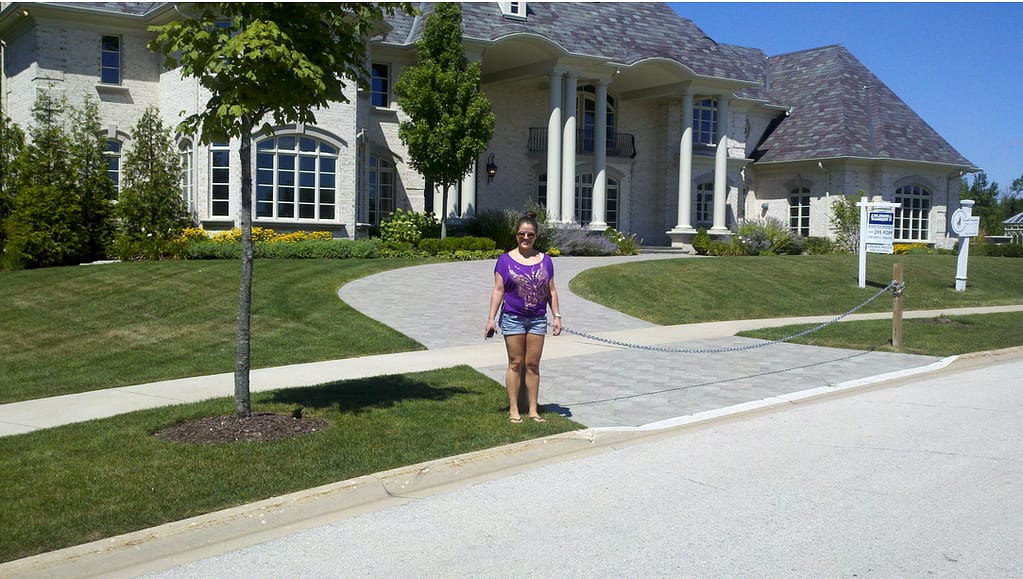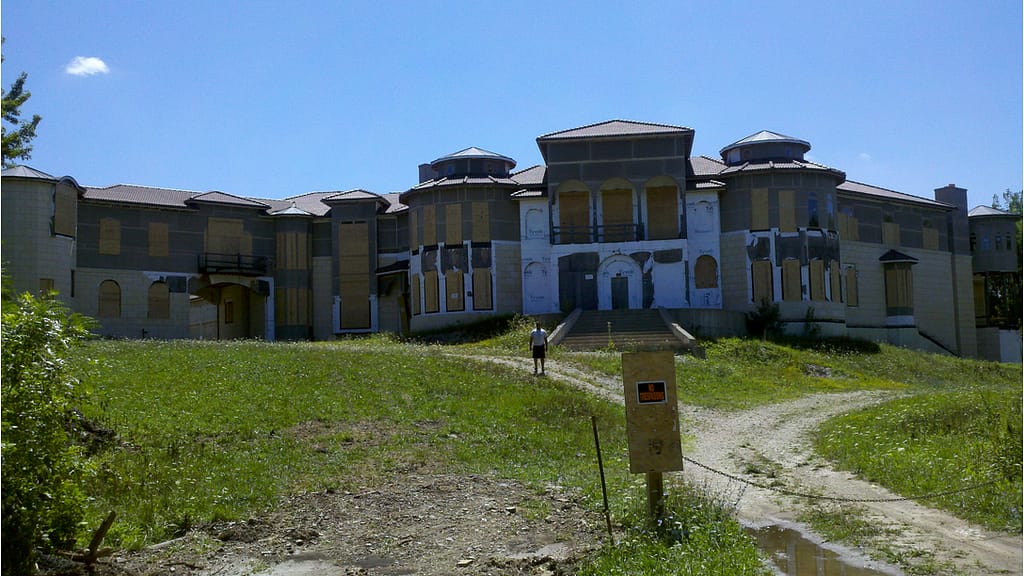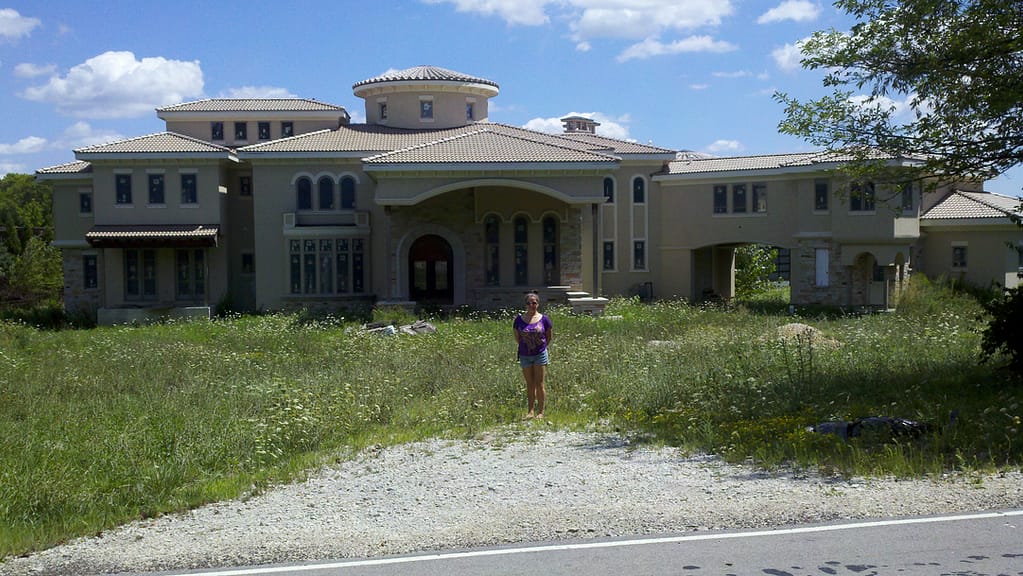 We asked HOTR readers to send in pictures of themselves standing in front of their favorite mansions! Here are HOTR readers Laura & Elliot standing in front of 3 of their favorite mansions which are all located in Illinois.
Mansion #1 –  This mansion is located at 77 Cabernet Court in Burr Ridge, IL. It is listed at $3,499,000.
Mansion #2 – This is the massive 41,000 square foot unfinished mega mansion belonging to Nick Memeti, the owner of Freedom Mortgage Team. It is located on Meadowbrook Drive in Burr Ridge, IL.
Mansion #3 – This mansion is located on Donwood Drive in Naperville, IL.
Thanks again to Laura & Elliot for sending in the pics; they're great!