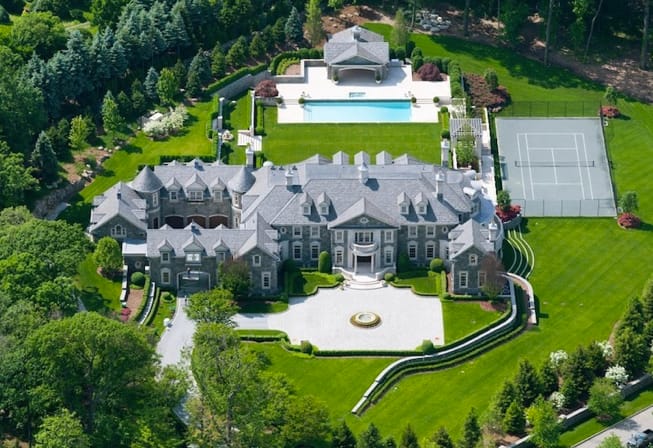 According to a close source, a $32,000,000 offer made on the 30,000 square foot Stone Mansion estate in Alpine, NJ was rejected. We do not know if there was a counteroffer or not.
The lavish estate features a whopping 12 bedrooms and 19 bathrooms. Here's a fun tidbit….when we toured the home, we spoke to the owner's son and he said that a couple families from overseas said the home wasn't big enough and that there weren't enough bedrooms. HA!!!! Can you imagine?!
The home was first put on the market in 2010 for $68 million and then was lowered to $52 million. It then shot back up to $56 million (don't know why they did that) and was at that price not too long ago. The estate then disappeared off the listing sites and was said to have a few people VERY interested in it. However, we do not know what has happened since. We will keep you guys updated once we get more info!