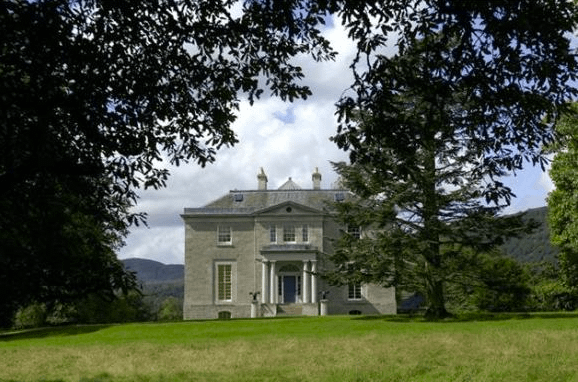 #1 – Jeff Mallett, former COO and President of Yahoo! is selling his amazing Napa Valley estate he purchased from Hollywood producer David Wolper. Wolper, famous for producing Willy Wonka and the Chocolate Factory and Roots (among many others!),  purchased the property in the 60's and transformed it into a playground for Hollywood elite. Mallett purchased it from Wolper in 1999 and made more stunning upgrades. It is listed at $17,500,000.
#2 – Jim Carrey has just put his Malibu Colony home on the market. He purchased it in fall 2002 for $9,750,000. He is now asking for $13,950,000.
#3 – The 30-acre Brentwood Estate located in the Douglas County Lakes area of Minnesota is on the market and has been for years.
#4 – Actress Ashley Judd is selling her home in Scotland for £3,800,000.