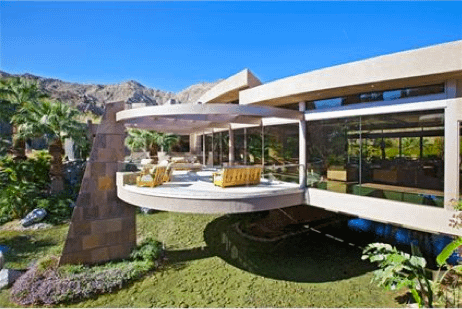 #1 – This is where the Weyerhaueser family lived when the second most prominent child-kidnapping-for-ransom case in American history took place. George Weyerhaueser, who was kidnapped, later became CEO of the family company.
#2 – Leonardo DiCaprio is leasing out one of his 3 Malibu estates for the summer (or beyond). The lease is $150,000 a month for a lease shorter than 6 months and $75,000 a month for a lease 6 months or longer. It has recently been remodeled and feature 3 separate buildings with a total of 7 bedrooms and 6 bathrooms.
#3 – This house is owned by John and Anne Hauberg, who founded, with their friend glass artist Dale Chihuly, the Pilchuck Glass School. Architect Roland Terry designed the school as well as their house.
#4 – $12 million Guy Dreier designed home in Indian Wells, CA with 91 hi-res photos!