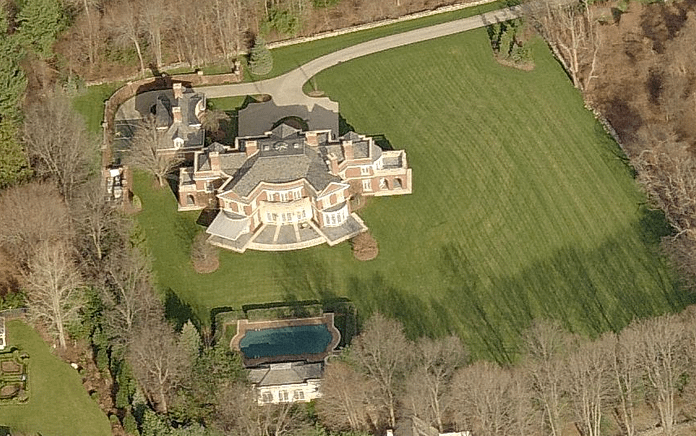 Mansion #1 – Pictures #1-4 – This newly built Modern/Contemporary mansion is located on Bancroft Place in Nashville, TN
Mansion #2 – Pictures #5-8 – This uniquely shaped mansion is located at the coordinates 32°20'11.40″N 88°40'30.98″W in Meridian, MS.
Mansion #3 – Pictures #9-12 – This mansion is located in Egham, United Kingdom. It is owned by Boris Berezovsky, who is a Russian businessman, mathematician, member of Russian Academy of Sciences, and a former government official and Deputy in the Duma.
CLICK HERE TO VIEW THE HOME IN BING MAPS
Mansion #4 – Pictures #13-16 – This mansion is located on Mine Hill Road in Fairfield, CT. It is owned by Christian L. Sauska. Christian Sauska serves as Chief Executive Officer of Light Sources Inc. of LightTech Lamp Technology Ltd. The property was purchased on 5/28/1997 for $695,000. The home sits on 5.4 acres of land and has 9,251 square feet of living space. Christian Sauska's home has a current appraised value of $3,871,200, according to property records
CLICK HERE TO VIEW THE HOME IN BING MAPS