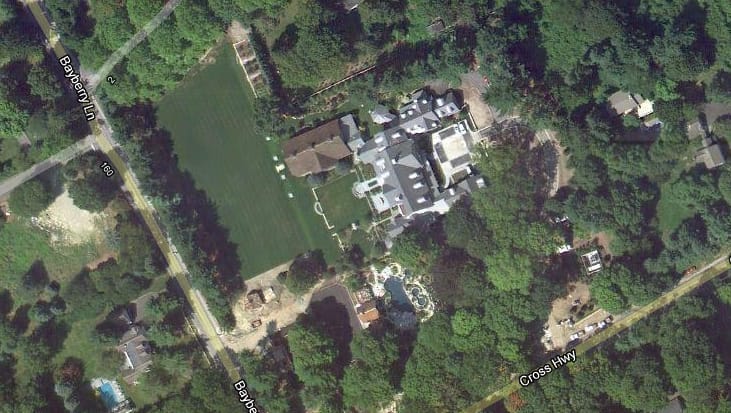 Toy entrepreneurs, Douglas and Melissa Bernstein, have constructed a massive new mega mansion at 167 Cross Highway in Westport, CT. The Bernsteins are the founders of Melissa & Doug, LLC, a toy company based in Wilton, CT. They founded the company in 1988 in their basement. Today, the company is the leading educational toy manufacturing company in the world.
They bought the property in July of 2007 for $5 million and tore down the existing house. The current home, which was built in 2008, is situated on 7.53 acres and has a current appraised value of $19,753,300, down from $23,220,100 in 2010. The home has a total of 12 bedrooms and 15 full bathrooms and 5 half bathrooms. There are a total of 45 rooms in the home. The home has 8 fireplaces. According to Blockshopper, the home measures in at 29,513 square feet, making it one of the largest homes in the state of Connecticut. The Bernsteins are also one of the 15 highest property taxpayers in the state. They paid a whopping $156,419.52 in 2010.
According to Virtual Globetrotting, the first floor alone measures in at 17,127 square feet and the total gross area of the home is 65,524 square feet. Additionally, there are two other small buildings on the property containing additional guest bedrooms and bathrooms.