Million Dollar Homes
Megan Gates is an active blogger who provides written work to the blogosphere pertaining to Long Island Real Estate, Suffolk Rentals, home improvement and the latest architecture, design and fashion.  Follow her on twitter @MEGatesDesign.
While the economic state of the country may have affected many markets, the luxury housing market keeps seeing sales coming. The $1 million dollar market is generally a quick moving market depending on what region you live in. In a city like New York, $1.2 million is going to get you around 1000 square feet. On the west coast, a $1 million dollar budget can buy you well over 3000 square feet depending on the city. The limits of what you can have only continue to decrease as your budget increases!
But what are people looking for in these million dollar homes? People don't want ordinary with an extraordinary budget:
More Square Footage: The most obvious answer to what people want for more money is more room! More room in the house itself, and depending on your location, for the property that the house is sitting on.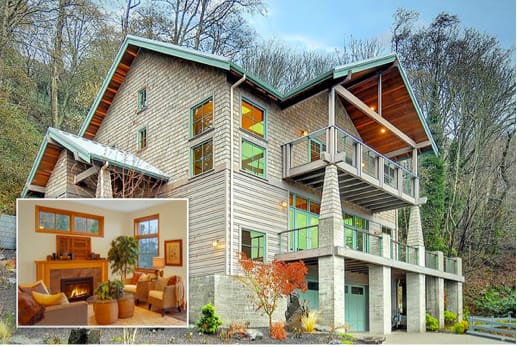 Large Kitchen: It's no lie when agents say that kitchens sell houses. Not only is a roomy kitchen a big plus, but an updated kitchen is a must. In million dollar homes, people don't bat an eye at restaurant quality appliances in there either. Large stoves, oversized fridges, and even extras like a wine cooler can all be benefits of such a luxurious home.
Bonus Bedrooms: Having a lot of bedrooms in a large home is a plus. With such a luxurious house, it is great to entertain and host guests so the extra space will be worth it. Having extra bedrooms is a great way to create a mother-in-law suite or to have an office or in-home gym if a buyer requires those amenities.
Lavish Bathrooms:  No cramped half-baths for these luxury properties! The new trend of bathrooms is to make them as spa-like as possible. By having beautiful décor and a high-end shower and tub, the feeling of a spa retreat in a home is easily attainable. Master bathrooms can have extras like a vanity area and a door to walk straight into the master closet, added conveniences for a homebuyer.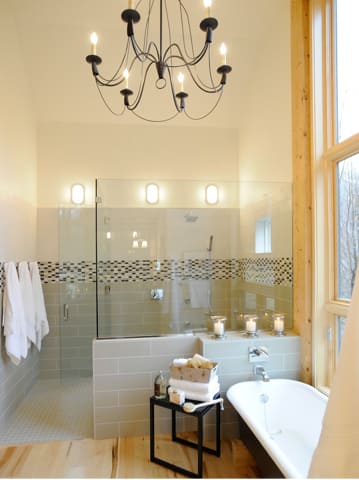 Spacious Storage: In expansive homes, having plenty of room for storage is a must have. Walk in closets for the bedrooms and garages for the cars are two examples. Depending on the size of the house, the size of the garage may increase with it. A homeowner with a budget in the millions may have a lot of toys, extra cars and other vehicles, that they would need room to store. A walk in closet would be a necessity with the master bedroom, if not with each bedroom in the entire house. Having extra closets for storage, linens and a pantry in the kitchen will all make a potential homebuyer feel that there is plenty of room for them and their belongings.
Outdoor Living: The entertainment space doesn't end in the house. Outdoor living spaces are becoming increasingly popular demand by people in the market for a new home. A pool, hot tub, outdoor kitchen, outdoor living area are all bonus additions to a house that add value to a buyer. Having such an expansive living space is awesome for entertaining or for family time depending on the buyer.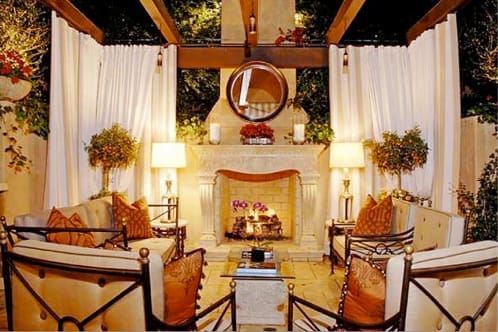 The housing market right now is buyer friendly and there is no shortage of million dollar listings. The sky is the limit if you are a buyer in the million dollar home buying market!