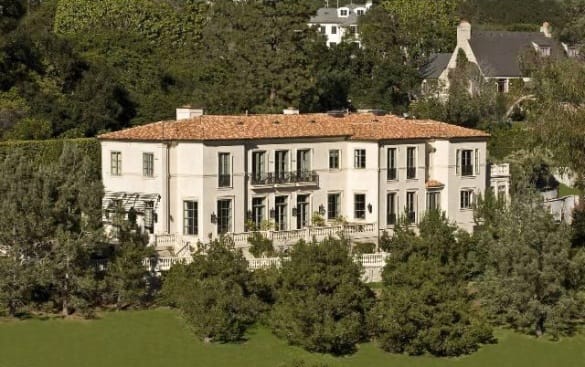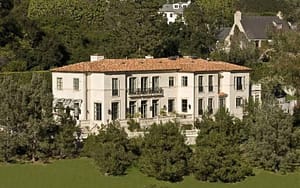 Bren Simon, who is the widow of billionaire Melvin Simon, has put her lavish Bel Air mansion back on the market. If you don't already know, Melvin owned Simon Property Group, Inc (the largest public U.S real estate company and builder of many of the nation's malls). The home is located at 10664 Bellagio Road in the Bel Air section of Los Angeles, CA and sits on a 1.5 acre lot with views of the golf course. Guy and Tani Hackbarth were the original owners/builders of the home and sold it to Bren Simon in 2006 for $27,500,000. It boasts 20,000 square feet of grand living space that includes 8 bedrooms, 16 bathrooms, a 2000 square foot master suite, home theater, gym/spa, billiards room, wine cellar, 10-car subterranean garage, guest house and more.
Bren first put the home on the market back in February of 2010 with an asking price of $50,000,000. It is now on the market for $44,000,000.
This has to be one of my favorite homes in all of Bel Air. The exterior is gorgeous and the interior is impeccable.