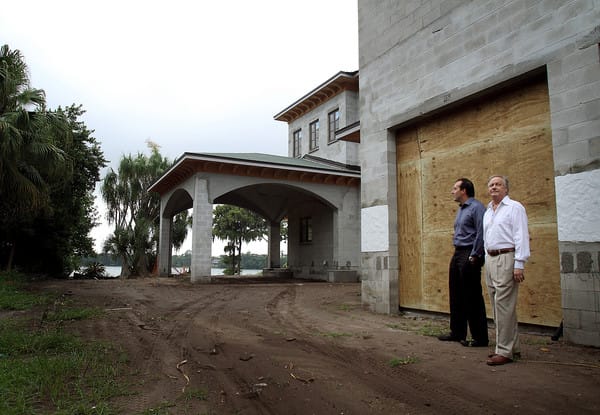 This 27,000 square foot mega mansion is being built by Wayne and Judy Heller in Winter Park, FL. It is being built on the site where the historic Casa Feliz home once stood. It will boast a 2,000 square foot art gallery and an unfinished 2nd floor.
From the Orlando Sentinel:
Th Hellers purchased Casa Feliz in 2000 after selling a lucrative, cruises-only travel agency, started razing the 1930s house that year to make way for a larger, more-updated home until they were stopped almost immediately by the city amid protests from preservationists. Despite the rush to demolish Casa Feliz, the Hellers didn't build their new, larger house once the historic structure was moved across Interlachen Avenue to city-owned property. Instead of the two-year timetable they had envisioned, it has taken than more than 10 years for them to even start the construction of their dream home and they now hope to finish it as soon as next year.