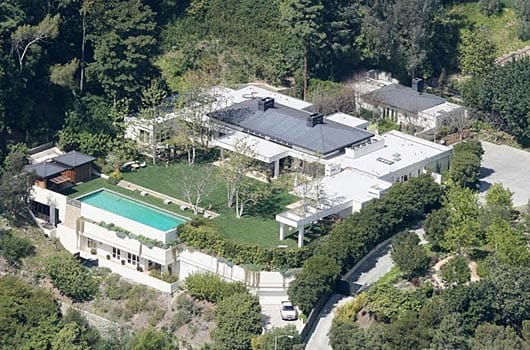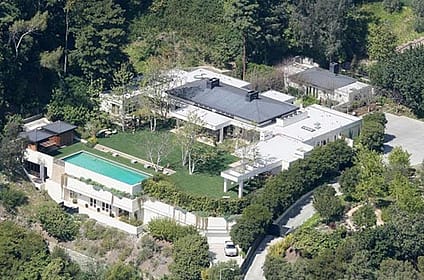 Comedian and Television host Ellen DeGeneres and wife Portia de Rossi have quietly put their Beverly Hills, CA compound on the market for a whopping $60 million!!
FROM AUSTRALIA'S NINE MSN:
The couple was first rumoured to have put the multi-residence compound on the market in mid-February and Beverly Hills real estate sources recently revealed the hefty price tag to the Real Estalker blog.

The main home on the property, which includes a detached guest house, staff quarters and an underground garage, is rumoured to have been listed for US$49 million ($45 million).

But the entire compound, which includes the main house and two adjacent residences that were originally purchased as a privacy buffer, is reportedly on the market for US$60 million.

The 835-square-metre property sits above Coldwater Canyon. The couple first purchased the property in 2007 fromWill & Grace co-creator Max Mutchnick and his husband Erik Hyman.

DeGeneres and de Rossi spent around US$48 million ($44 million) on the multi-parcel property.

In the past 10 years DeGeneres has reportedly purchased and sold properties in Los Angeles, ranches in the Santa Ynez Valley and a George Washington Smith-designed mansion in Montecito, California.

The only other real estate holding the celebrity couple has is a US$10 million horse farm outside Westlake Village, California, and a two-bedroom condo in Beverly Hills bought in late 2010 for US$835,000 ($765,000), the Real Estalker reported.