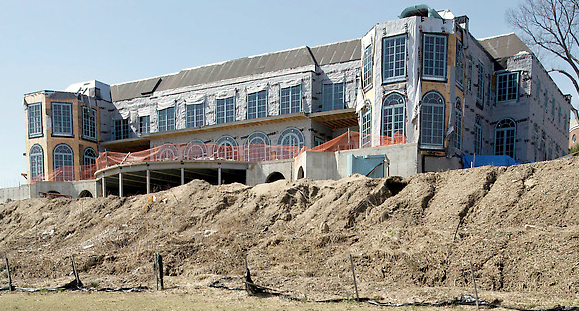 Long Island is home to dozens of newly built elaborate mansions and estates. From Oheka Castle to Tamir Sapir's mega compound, Long Island is filled with ritzy mansions that line the shore, also known as the Gold Coast. As said in a recent article, "Gatsby would feel right at home".  Pictured above is a 28,000 square foot mega-mansion under construction along the Kings Point shoreline. I would love to see the front exterior!
CLICK HERE TO READ THE ARTICLE
These 2 mansions are a prime example of the impressively posh homes being built on Long Island. The first home is located on Shore Drive in Kings Point and boasts a swimming pool and huge underground space. The second home is located on Dock Lane in Kings Point and boasts a porte cochere, a swimming pool with pool house, and a subterranean garage.What do you think of these homes?