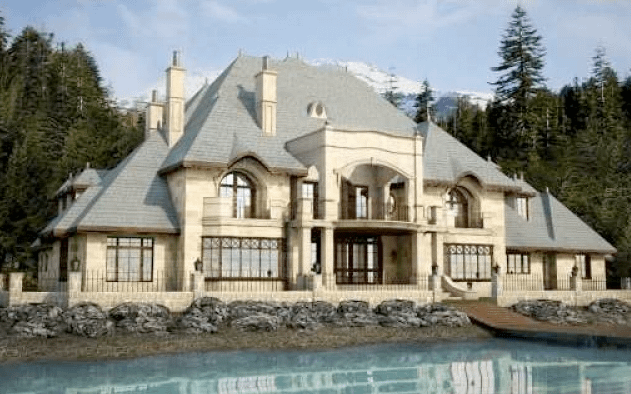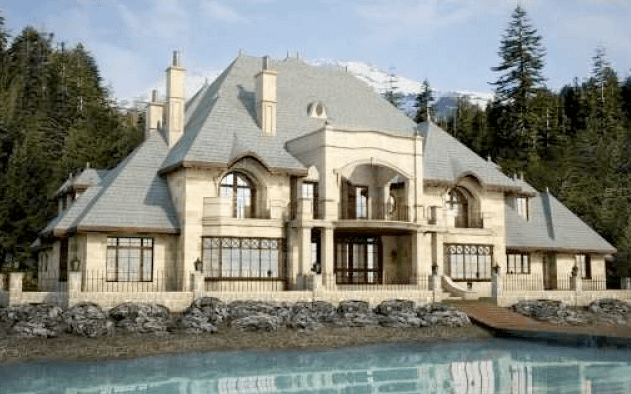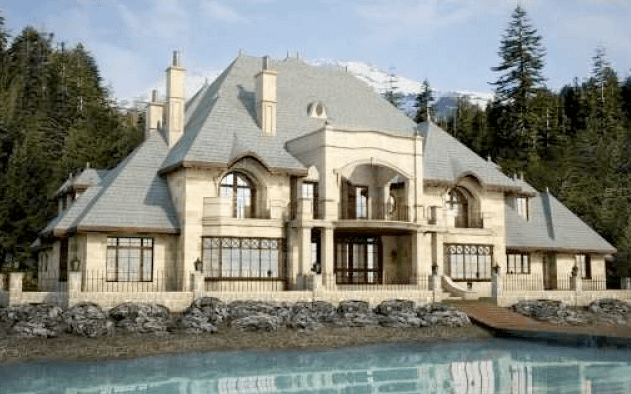 The home will be located at 8988 Highway 99 in Whistler, BC, Canada. With an asking price of $23,000,000, it is currently one of the most expensive homes for sale in Canada. It will boast 5 bedrooms, 6 bathrooms, and only 5,000 square feet. $23 million and only 5,000 square feet?!! I guess you're mostly paying for the location and views.
HERE ARE THE LISTING DETAILS:
With dramatic, sweeping views of Green Lake in its foreground and Blackcomb and Whistler Mountain in the background, this stunning and romantic home has been designed for discriminating owners with exceptional taste. The gated estate property is a famed Marque Thompson design, inspired by a French Chateau. Located on the shores of Green Lake the home boasts a private bay creating a peaceful sanctuary with close to 400 ft of water frontage. Construction quality will be exceptional with blue stone slate roofs, stone and concrete exterior, limestone flooring, copper clad windows and hand forged iron detailing. Construction to start in the Spring of 2010.