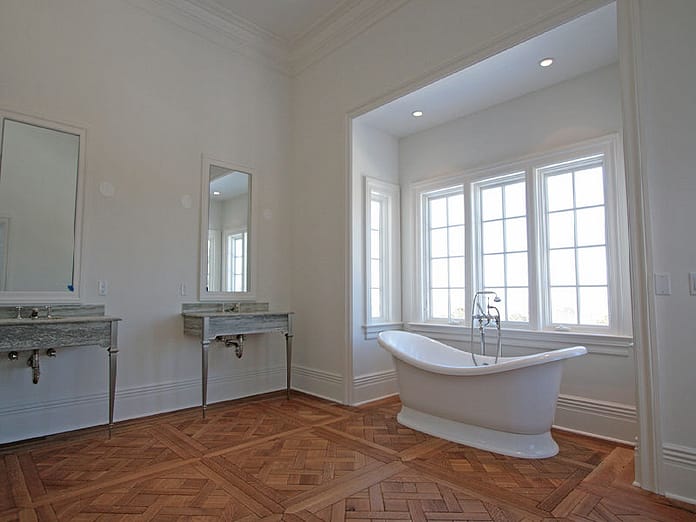 Hello once again from Michael.
This one I just wrote about on my blog, and someone wanted to see it here also, and it is a very interesting property, so here you go!
It is a new construction, and you find it in Water Mill, NY. It offers approximately 12,000 sq ft with 8 bedrooms, 8 full and a half bath. It sits on approximately 6.5 acres.
A 2-story foyer with two staircases. There is a living room both upstairs and downstairs. They both look very nice.
I noticed that parquet de Versailles is being used here, and it does look nice, but here you also have it in a bathroom. I do not like it, I think it looks silly. But the new owners might love it.
The kitchen looks great. I would want to keep it just as it looks now.
This looks like a good second home, you go here when you want to escape from the busy streets in the big city. Enjoy some ocean air. Get some French toast and sit outside with your morning coffee and just relax.
Asking price $8,900,000