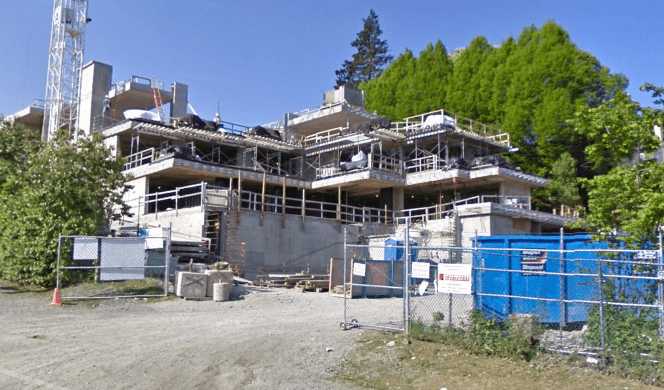 Early this morning I was searching through google and came across this article. I was not surprised to see that yet another mega mansion was being built by a wealthy businessman. This time, the mansion is in Vancouver. I can't wait to see what the home will look like upon completion. 
Here is an excerpt about the home from The Vancouver Sun:
 A 25,000-square-foot mansion being built on billionaires' row in Point Grey is likely to be the most expensive home in Vancouver when completed.

When all the mansion's add-ons are included — a 13,534-square-foot lap-pool, a 4,705-square-foot squash court and a 665-square-foot porch — the whole thing comes in at almost 45,000 square feet of development.

It is being built at 4707 Belmont Ave., a 1.7-acre property once owned by the flamboyant Nelson Skalbania, whose financial wheeling and dealing during a career as one of Vancouver's high flyers would inflict vertigo on most chartered accountants.

The person it is being built for isn't named in any of the public documents. The buyer bought the property in October 2005 for $8.7 million cash.

West Vancouver realtor Elaine Andrews who acted for the buyer, said she couldn't disclose the person's name.

"I can't break client confidentiality," she said.

All that is known from the documents is that the property is owned by Pisonii Limited, a company with a Geneva post office box and a British Virgin Islands address.

However, the documents show that the Belmont Avenue property now has an assessed value of $11.5 million, while the development permit taken out at city hall shows construction of the mansion and its bunker-like basement was estimated at $20 million when the permit was issued in December 2006.

This gives a total on-paper value of $31.5 million.

This would eclipse the value of Vancouver's current most expensive residence — 4785 Drummond Drive — which has an assessed value of $26.9 million.