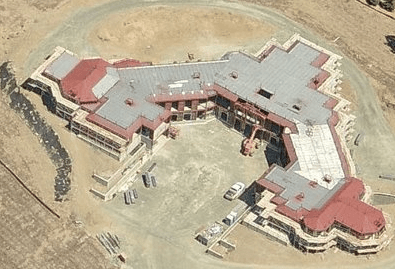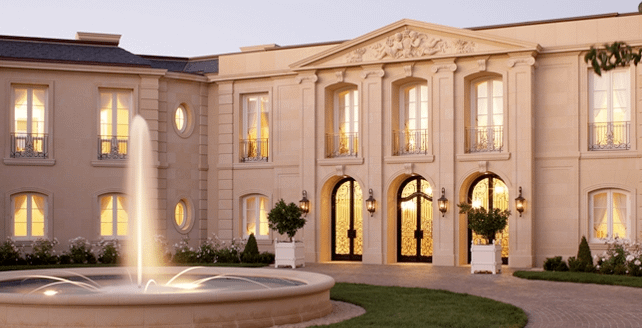 Do you guys remember this 25,000+ square foot mansion that I brought to your attention when it was being built? Well, I finally found interior pics of the huge V-shaped mansion, which is located on Paloma Road in Los Altos, CA. My friend, and a loyal Homes of the Rich reader, George Lyons, brought them to my attention. The pictures are featured on the architect's website. The architects are the prestigious Hablinski + Manion Architectural & Planning group. The home's interior was tastefully done and does not feel too big.
Here is an excerpt from the company's website:
Bay Estate ▪ Palo Alto Loire Chateau
Set on a spectacular 18-acre hilltop site with panoramic views of the San Francisco Bay, this classical estate inspired by 18th-century French chateaux is organized around a central entry court enclosing a formal entrance on three sides. The north wing is designed for entertaining on a grand scale, with a ballroom, formal dining room, home theater, wine cellar and spa/gym, while the south wing houses family rooms and bedroom suites. The living areas are all located on the second floor to take advantage of the dramatic Bay views.
CLICK HERE FOR THE INTERIOR PICS OF THIS BREATHTAKING MANOR