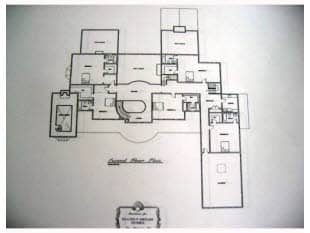 Hello again from Michael. Thought I should return and show you this one.  First I was going to write about this house on my own blog, but thought I should share it with you here instead. 
You find it at 42 Richmond Hill Road in Greenwich.  It's being built by a national award winning company, but the estate agent does not write which company it is, have no idea why.
 The house will have a nice 2-story library, high-tech security systems and much more for the luxorious lifestyle of the modern Greenwich resident.
Totals approximately 15,000 sq ft. There is also a pool/guest house.
I expected a little more information here, and the lack of it I think is sad. I think it looks like an interesting house, what do you think?
Asking price $9,950,000. Was originally at 14.9 million, so a big cut. Visit the estate agent's website here