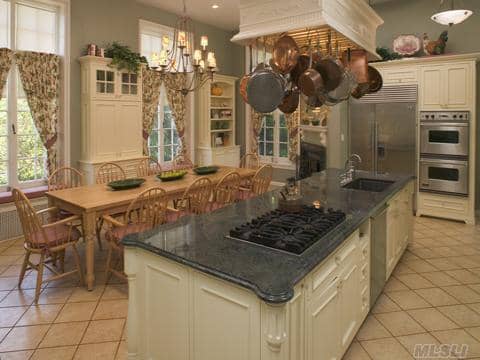 Hello, I am Michael. A guest blogger today. Usually you find me at my own blog (click here for that one), but thought I should come here and share with you a house I found a while back.
This is, according to the estate agent, the last Long Island estate designed by Horace Trumbauer, one of the greatest architects in American history.
You find it in Muttontown. It has been beautifully restored. Here you can enjoy grand parties and comfortable and relaxed family life.
Built in 1918. It sits on 5.26 wonderful acres. 8.5 baths. Not really much information about the rooms and the size of the house, which I think is sad. Does anyone have more information to share? If so, please do!
Big and light living room, a wonderful kitchen, good-sized reception hall and lots more in this great estate. Plus outside you get 60 new trees planted for you. The estate agent says it's a must see, and I agree.
The asking price is only $3,675,000. You cannot build a house like this for that money today, so it is a very good deal!
Visit the esate agent's website here